---
Audiobook
City of Thorns
GraphicAudio
---
Audiobook
The Necropolis
Empire
GraphicAudio
Audiobook
Terminal Peace
GraphicAudio
Audiobook
Midnight Crossroad
GraphicAudio
---
Audiobook
Day Shift
GraphicAudio
---
Audiobook
Night Shift
GraphicAudio
Interactive
The Godkiller: Ch. 1
Seespace Labs
---
Interactive
Christmas in Space
Villainous Corp
---
Interactive
DCS: Operation Agile Spear
Combat King Simulations
Audio Drama
Midnight Burger
Business Goose Media
---
Audio Drama
The Strata
Beyond the Dark Productions
Audio Drama
Beyond the Dark
Beyond the Dark Productions
Audio Drama
Life with LEO(h)
Atypical Artists
---
Audio Drama
ROGUEMAKER
Emma Johanna Puranen
---
Audio Drama
Liars & Leeches
Hemlock Creek Productions
---
---
Home Studio
Raw Studio Sample

Microphone
RØDE NT1
Interface
Focusrite Scarlett Solo (3rd Gen)
DAW
Reaper, Izotope RX 8 Elements
Remote Connectivity
Remote monitoring through phone patch, Zoom, Skype, or Discord. Source-Connect Standard available with 36-hour notice.
Formats
16 bit, 24 bit
44.1KHz, 48KHz, 96KHz
MP3, WAV, FLAC & more
---
Press
---
"VA Durousseau—who consistently gives one of the best performances of the half-season—shines in these last moments, and the setup of Alyss bouncing her ideas off of Ship makes for the most natural-sounding narration of a character's physical actions in the show so far."
~Rashika Rao, Heard Work
---
"Have you ever considered voice acting or doing voice over work? What would it take to be a voice actor and how hard is it to become a good one? Featuring Nhea Durousseau."
~Rad & Shank, Hosts of Unrequested
---
Testimonials
---
I had many good options to choose from in auditions for a part. But I went with Nhea because of the details in her wonderful read that made me feel something.
~Erik Hermansen, Seespace Labs
---
"Hey Nhea, what's it like being so goddamn talented and breaking hearts left and right [as Alyss Obelus]?"
~Ali Hylton, Creator of Dining in the Void and Human Error
---
I have now had the pleasure of working with Nhea twice and she is everything I look for in a voice actor—talented, communicative and prompt, with a great feel for characters. The audio she provided was consistently clear and high quality. I'm looking foward to working with her again in the future!
~ Mark R. Healy, Beyond the Dark Productions
---
---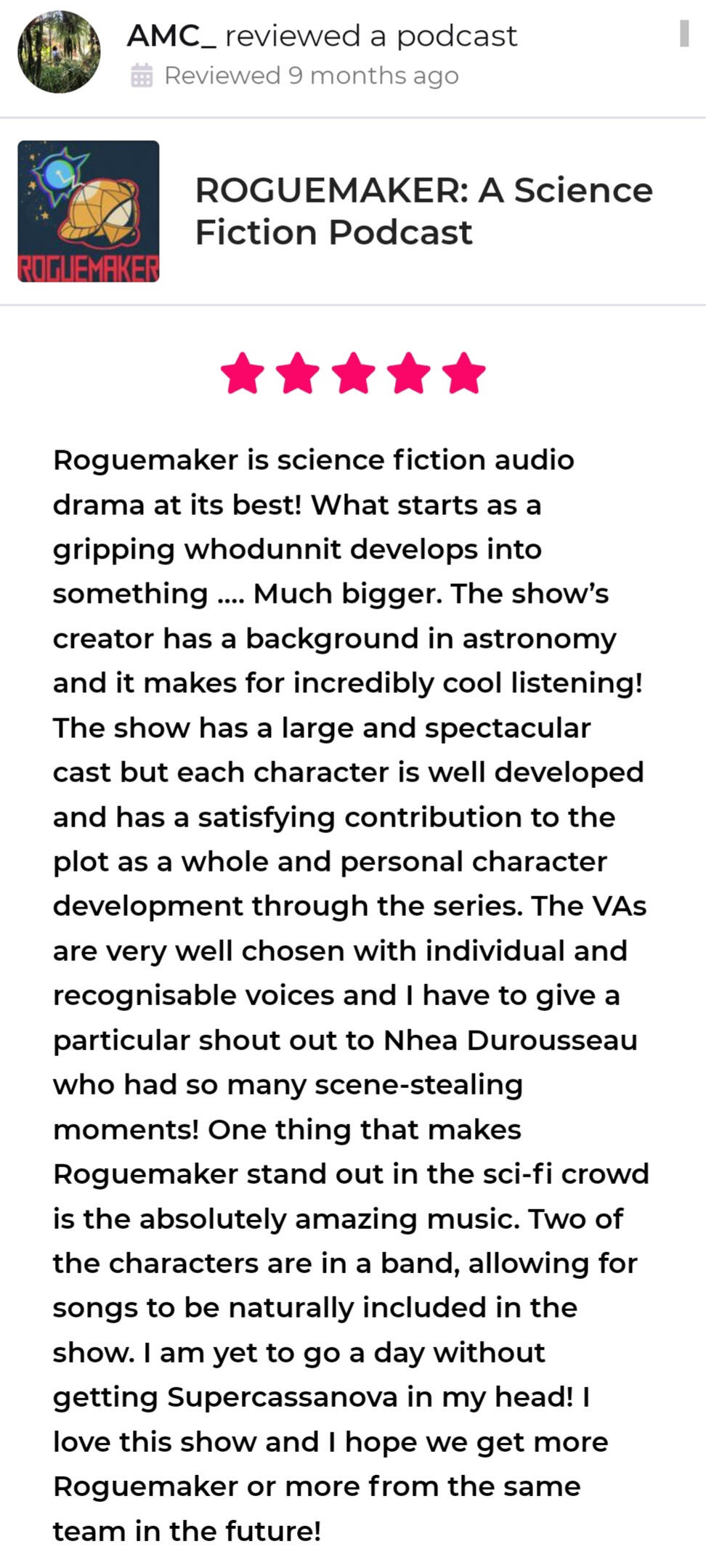 I love your voice for Alyss so much

— Bonnie Calderwood Aspinwall ✨ VA/fool (@BonnieAspinwall) February 19, 2022
You made me want to know more about this character and her world. You chef's kissed that genre!

— Meredith Nudo 🤌🏻 (@meredithnudo) January 22, 2022
An exciting milestone! We had our first main cast recording session today with @MochaDuchess and she killed it -- you all are in for a treat when you hear her as Alyss Obelus!

— ROGUEMAKER | Out now! (@roguemakerpod) November 26, 2021
---
Nhea Durousseau
/NAY-uh du-ROO-so/
---
A warm and authoritative voice with natural texture and a mid-low tone. Former theater kid, perennial consumer of stories & teller of tales. Based in the DC area.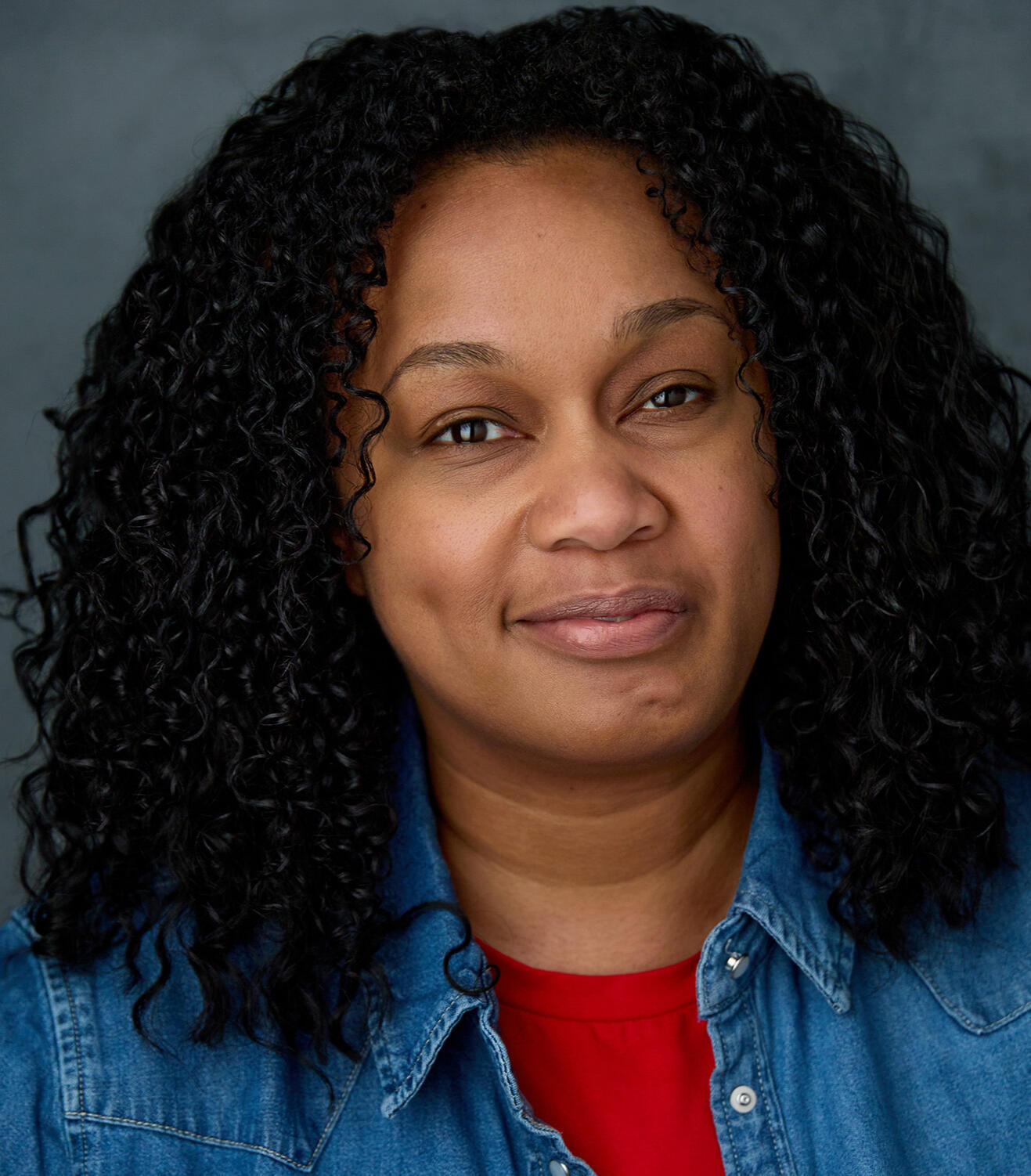 Creators pluck stories out of their heads and drop them into other people's heads, and Nhea helps them do this by giving their characters a voice. With experience in ADR/dubbing (live-action and animation), localization, indie games, and audio drama—along with a background in community theater and a childhood spent reading anything she could get her hands on—she can bring your character to life.Nhea is a current student at the National Conservatory of Dramatic Arts. She holds a Bachelor of Arts in Writing, Literature & Publishing from Emerson College and has received voice training from Dave Fennoy, Mick Wingert, Crispin Freeman, Richard Horvitz, and Wes Johnson.